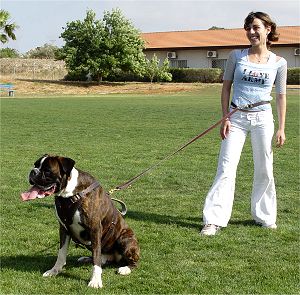 Since the beginning of time, ski resort managers and their insurance company cohorts have insisted that we snowboarders use a leash to keep our boards attached to us at all times. Clearly, this is not the edict of anyone who has snowboarded before, because we are well aware that this is the one essential job that bindings perform. Depending on your local hill's enforcement of this rule, you may have seen friends get sent straight back to the parking lot for showing up without a leash, so take heed to these rules my friend, and save yourself an afternoon of cursing the liftie who thinks he's just doing his job.
The easiest way to circumvent being treated like a dog on a leash is to outsmart your 'master.' A lift operator isn't going to get down on all fours and make sure your leash is connected to all the right areas, so this leaves you two options for deception. First off, get one of the really tiny ones that tend to come with bindings, you know, the four-inch long one that puts you on a shorter leash than that stage five clinger of an ex-girlfriend. Now, simply take one end and attach it to your binding, then take the other end and attach it to…your binding! Visually it's there, but you won't even notice it when you're getting in and out of your shralp stick. Another variation of this method is to attach one end to your boot, and the other end to…your boot!
There is also a less-proven method that takes advantage of the combination of technology and uneducated lifties. Take anything, literally almost anything and stick it to your board. Then, draw the Bluetooth logo on your chosen item, and on your pants. Now, when the kid twirling his scanner at the bottom of the chair asks for your leash, look at him like he just asked you to define the Pythagorean Theorem and point to the thing on your board. "Get with the times pass-puncher, leashes are wireless now," you'll say with condescending glee as you skate on by.
Best of luck to all the kids out there on this endeavor, and if you run into the somewhat competent liftie, then check out one of the stylish Airblaster leashes we've got in stock here at The-House.